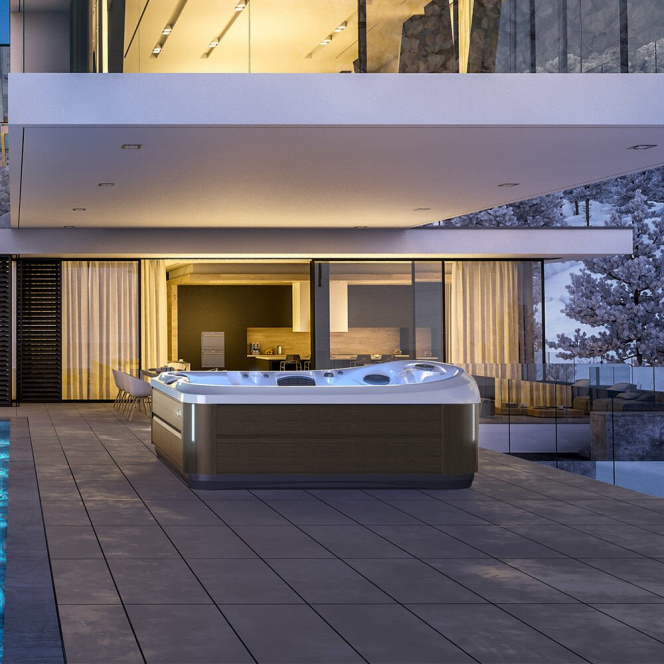 j-495™ spacious designer entertainer's hot tub
One of the largest hot tubs in the Jacuzzi® range and known as 'the entertainer's hot tub,' the J-495™ is made to be shared, with space for up to nine people. As loved by Sir Mo Farrah, who says "I can't wait when I stop running, like this morning I did a session on a treadmill – to get in the Jacuzzi®…When I come in here, get the massage on, turn the jets on and it feels like the muscles and everything feel a little bit more recovered."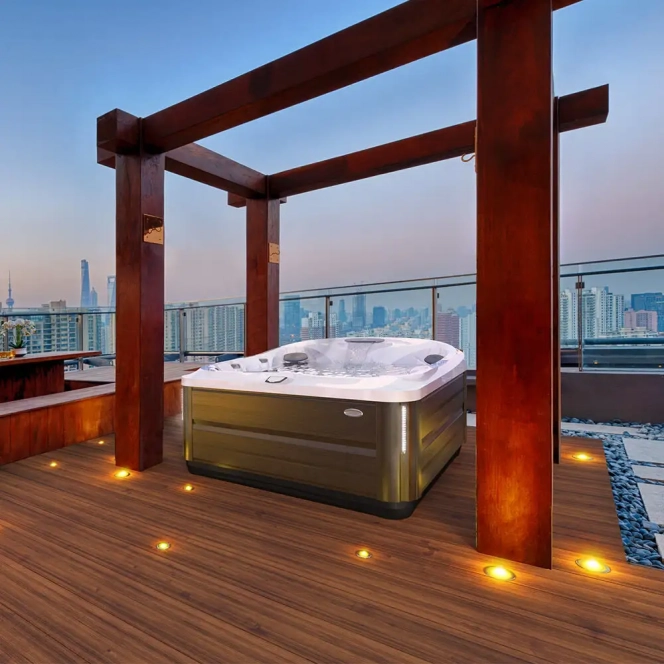 j-445™ 7-foot open seating spa
One of our most popular hot tubs, the J-445™ provides you with seating capacity for up to six people, with 46 total jets covering several corner seats. Utilising Jacuzzi's PowerPro® jet range for superior design, performance and ease of use, you and your guests can experience outstanding hydromassage in any seat while receiving added protection from the elements with our exclusive high-back design.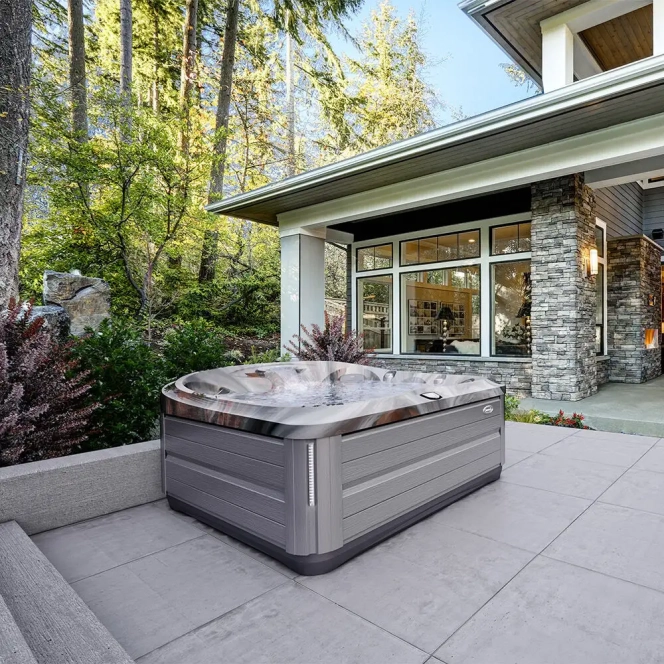 j-485™ designer hot tub with open seating
Incorporating innovative design and exceptional performance, the J-485™ is a large hot tub with capacity for 6-7 people; ample room for you and your family or guests to socialise in ultimate comfort and relaxation. Luxury features including the full-colour ProTouch™ control panel, which allows you to monitor your hot tub's status and adjust both temperature, jet functions and adjustable headrests for added comfort. The distinct high back design gives an additional level of privacy and provides extra protection from the elements, whilst also enhancing your soaking experience.