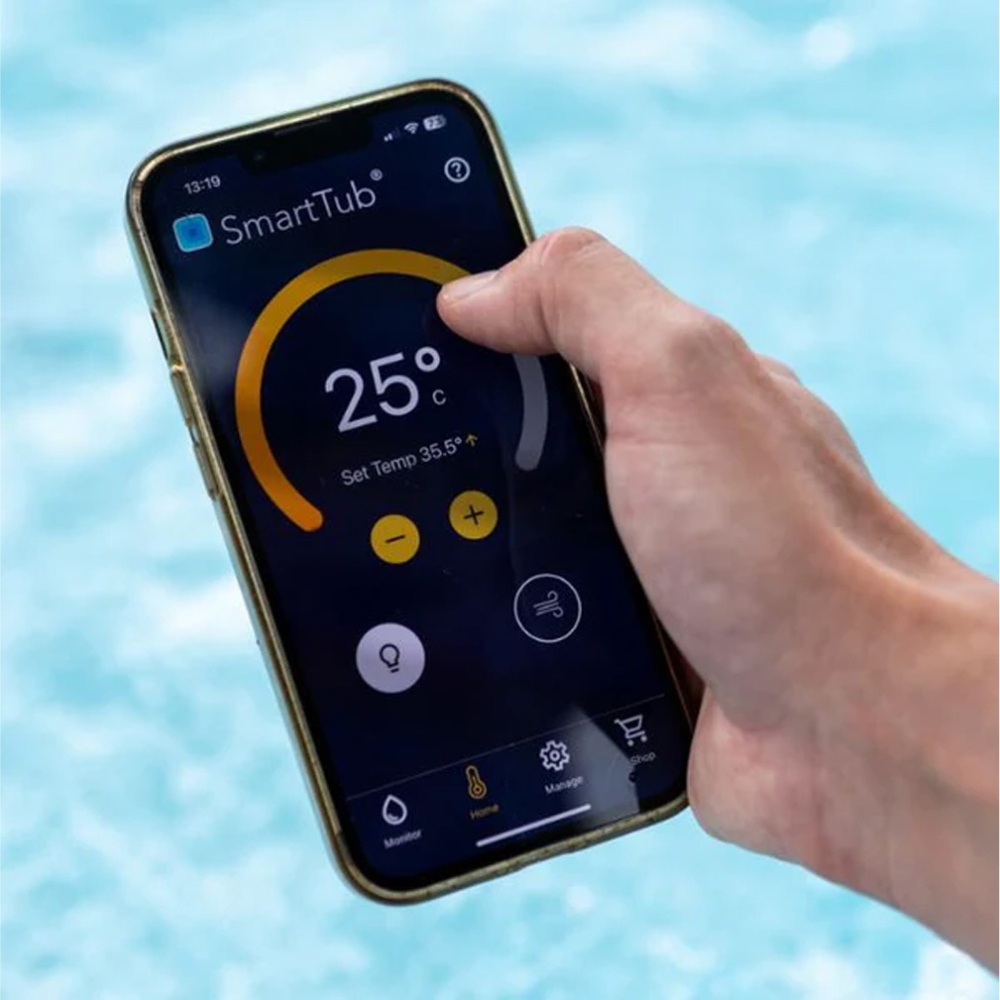 CUSTOMISE YOUR SETTINGS
Set temperature
Turn on internal and external lighting
Start massage jets
Program filtration
REMOTE ENERGYMONITORING
SmartTub® allows you to enable vacationmode at the touch of a button, saving standbyenergy costs by up to 25%.
Personalised soak scheduling means you canset the times you choose to use your hot tub,and SmartTub® will create the most efficientheating program.
Energy usage reports enable users to monitorkWh used and track off-peak and peak energycosts.
EASY TO USE
Always connected with 3G cellular-based service
Activate your hot tub with smart home devices including, Amazon Alexa, Google
Assistant, Siri, Apple Watch
Access personalised tips and how-to videos